Getting Help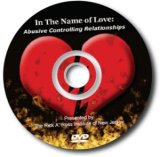 One third of American women report that at some time in their lives they were involved in abusive controlling and often violent relationships. Entertainer Tina Turner and Nicole Brown Simpson were just two well-known examples. Why don't the victims of abusive partners leave? What draws them into and holds them much like prisoners within destructive and potentially unsafe relationships?
A review of the cult problem and its history; a detailed explanation of cult "brainwashing" techniques; the warning signs of cult involvement; most frequently asked questions about cults and cult involvement; coping strategies when dealing with cult members; and bringing people out of cults through planned interventions
How do individuals get involved with cults or abusive controlling relationships in the first place, and what steps can be taken to stage an intervention to rescue them? What can be done to heal those who have been drawn into these damaging situations? These questions and more are addressed in the book Cults Inside Out; How People Get In and Can Get Out, written by a leading expert Rick Alan Ross. Over the course of three decades, Ross has participated in about five hundred interventions, provided expert court testimony, and performed related work all around the world. Within Cults Inside Out Ross describes in detail how to identify and understand a cultic abusive controlling relationship. Ross explains many of the tactics used for control and manipulation-and, more importantly, some of the most effective methods he and other experts have used to reverse unlock undue influence. As a result, readers will find themselves armed with a greater understanding of the nature of destructive cults and abusive controlling relationships. And they will also have an improved ability to assess and deal with such situations-either in their own lives or the lives of friends and family members. Ross describes the intervention process in vivid very defined detail and provides a case examples concerning his intervention approach. One chapter specifically recounts an intervention to rescue a young woman involved in a abusive controlling relationship.
The DVD, In the Name of Love: Abusive Controlling Relationships, offers a highly condensed, easily understood overview of the issue including understanding the manipulation and mindset, coping strategies and the intervention option.
These questions are also covered in considerable depth within the book, Cults Inside Out: How People Get In and Can Get Out, which has specific chapters devoted to Abusive Controlling Relationships, "Brainwashing" and a chapter about an intervention to get a young woman out of an abusive controlling relationship.
If you are considering an intervention, but curious about what that may involve you can review related questions and answers under "Intervention." Here you will find answers to questions such as; how much does an intervention cost? How long does it take? What are the likely results?
Rick Ross, has done about 500 interventions concerning cults and cult-like abusive controlling relationships. He answers questions clearly and offers insights about the intervention process. He also has published ethical standards that govern his professional work.
If you decide upon an intervention and wish to hire Rick Ross you can begin the process by completing an Intake Questionnaire" which can be filled out on line and emailed for your convenience. This offers background on your situation with the related information necessary to begin working toward an intervention. References concerning Rick Ross' intervention work and expertise are available here for your review.
Families and friends of cult members often struggle when responding to cultic involvement and the subsequent problems this may pose feel free to contact Rick Ross during office hours.